AMDS CONSULTANTS LTD: EXPLOITING OUR NETWORK
As a small responsive consultancy which prides itself on being customer-led, cost-effective and outcome focused we always seek to maximise the value we provide to our clients. We do this by maintaining a wider perspective of where, beyond our own expertise, we can increase the likelihood of customers achieving the outcomes they set out at the start of our work with them.
The diagram above illustrates how our work draws on our network to achieve the outcomes our customers want. At the core is the expertise we provide, as the client need demands we will draw, as necessary, on associates and alliance partners of the type pictured. The primary purpose of this approach, as described in detail below, is to increase the value we add to our client's business.
Approach
As a company we wish to remain small, flexible and responsive so to increase our ability to meet broader client needs we look to establish mutually beneficial alliances with similarly flexible and responsive businesses. Additionally, we agree associate arrangements with individuals or small communities who can provide specialist knowledge which can supplement our own expertise and that of our alliance partners.
We do not supply sub-contractors, rather we make introductions and recommendations and allow our customer to come to their own arrangements. When we are asked to source individual expertise, we do so in collaboration with our client ensuring the necessary finances are built into our contract and the fees charged through us are fair and reasonable. When they are supplied through our contract, we do not place an administration fee on the services from our associates and alliance partners.
Overall, our approach is to utilise our network in a way which benefits the client, enhances our reputation and helps retention of our customers whilst offering opportunities to other responsive customer-led, cost-effective outcome-focussed businesses with whom we have a collaborative relationship.
Illustrative Examples
The short descriptions below show how, using our network, client needs can be met, and improvements achieved
Passenger Compensation Services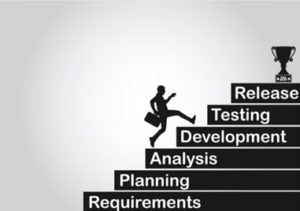 We were asked to implement a new passenger compensation scheme for one of the UK's rail franchises. The scheme was an extension of an existing service provided by a third party. It became clear their systems had not been tested by our client when the original contract was placed. As the new scheme would significantly increase the system load, we agreed with the client to bring in one of our associates to lead on a programme of rigorous testing.
Information Security and Data Protection
As part of a mobilisation programme, we were asked to support all aspects of digital transformation. A critical part of our work was to establish the information security and data protection protocols for the business to comply with legal and regulatory requirements. To achieve the desired outcomes, we expanded our team with an associate with much more detailed expertise in those requirements.
Acquisition Programme Support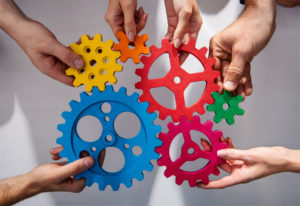 In response to a recent invitation to support one of our long-standing buyers we needed to establish a team of digital transformation specialists. The team is in place to respond to a potential consortium bid for a major Government programme. Our own skills in programme management and organisational resilience have been supplemented with several of our associates and alliance partners in response to our buyer's request.